Since I started training in child surgery I'm fascinated by the aesthetic aspect of medicin. I always try to keep the cicatrices as small and beautyful as possible.
Since 1996 I'm working with a medical Laser. I have attended further education events, congresses and hospitals and everytime I returned with enthusiasm and full of beans.
1999 I took the chance for a private practice in a splendid ambiance.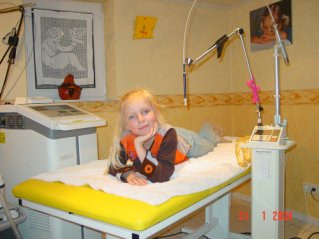 Will it always be so flawless?

Exchange of experience with the associates is very interesting and my customers benefit enormous from that. I always try to achieve the optimal possible and satisfy the customer in a relaxed and calm atmosphere.