How to find us:

Coming from the autobahn A63, drive towards the roundabout and then to the left onto the bypass road.

When you reach the next traffic light, turn right.

When you enter the city, follow the main street until you get to the roundabout at the "AOK" building. Turn left into the "Friedenstraße" towards the hospital.

Now take the second street which goes to the left, the "Goethestraße".

Follow the Goethestraße to the end and you will reach our double garage.

You can park your car on the right.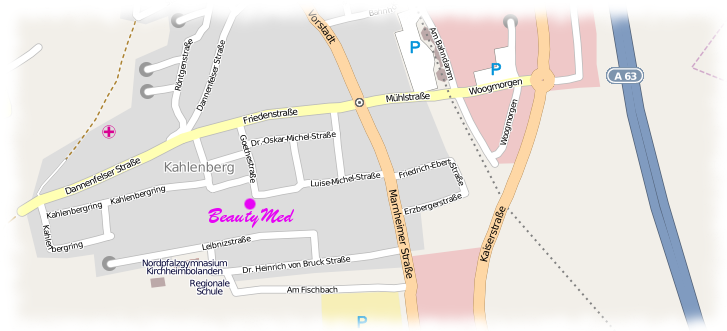 Source: openstreetmap.org